ANGELSUN
Continuing the Tradition of Excellence
"Geisha"Tahkira Angelsun Memoirs
Modeling for a Photo Shoot
The Pattern for her snood (Inspired by the movie Braveheart) is available here.

American, Canadian, Australian & Indian Grand Champion
44 Best in Show
Karakush In Champagne "Eric"
x
Australian Champion
Tahkira Carizma "Coco"
"There are many people, particularly in sports, who think that success and excellence are the same thing. They are NOT the same thing.

Excellence is something that is lasting and dependable and largely within a person's control. In contrast, success is perishable and is often outside our control.

If you strive for excellence, you will probably be successful eventually. People who put excellence IN the first place have the patience to end up with success.

An additional burden for the victim of the success mentality is that he is threatened by the success of others and he resents real excellence. In contrast, the person that is fascinated by quality is excited when he sees it in others."

Joe Paterno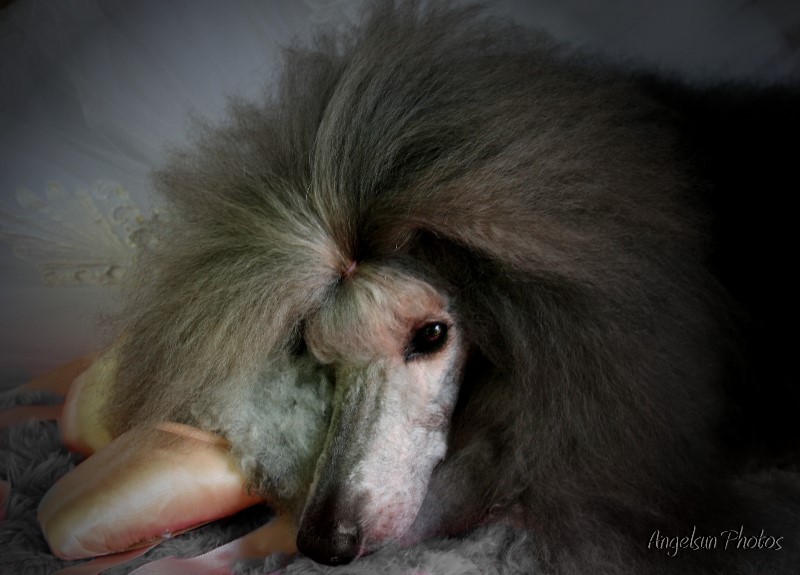 "Jillian-A Retriever with Different Slippers"
Amidair Making the Cut at Versailles (Now has made the cut at Angelsun)

"For over a thousand years Roman conquerors returning from the wars enjoyed the honor of triumph ~ a tumultuous parade. In the procession came trumpeteers, musicians, and strange animals from conquered territories together with carts laden with treasure and captured armaments. The conquerors rode in a triumphal chariot; the dazed prisoners walking in chains before him. Sometimes, his children robed in white stood with him in the chariot or rode the trace horses. A slave stood behind the conqueror holding a golden crown and whispering in his ear a warning: that all glory is fleeting."

Gen. George C. Patton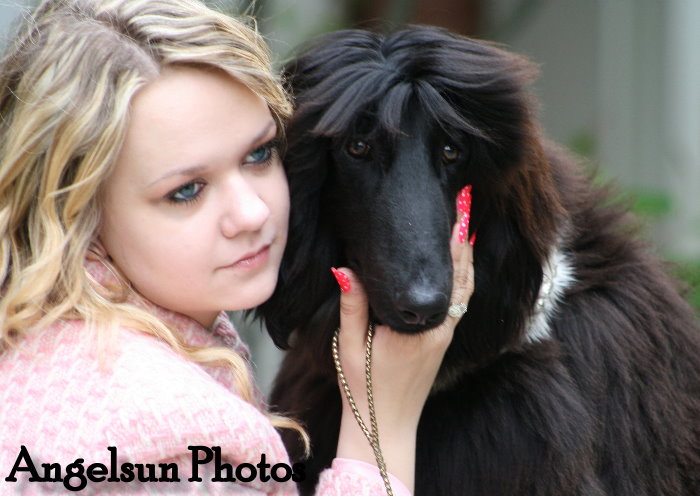 Angelsun Welcomes Declan (Glitnir Austri)
Our Import From Iceland

IS CH Anuschka's Shadow Dancer
x
NR IS CH Kingsleah Golden Topaz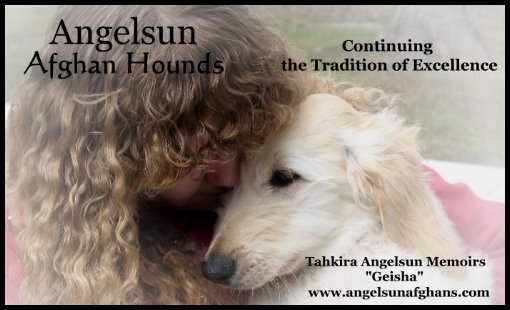 Copyright 2011, 2012 Kelly Lynn Smith
Not to be reproduced or distributed in ANY form without express written permission.
All photos and graphics by Angelsun Photos unless credited otherwise.
Angelsun Photos
|
Promote Your Page Too